Our Video Prints bring you closer to mom, even when you're apart.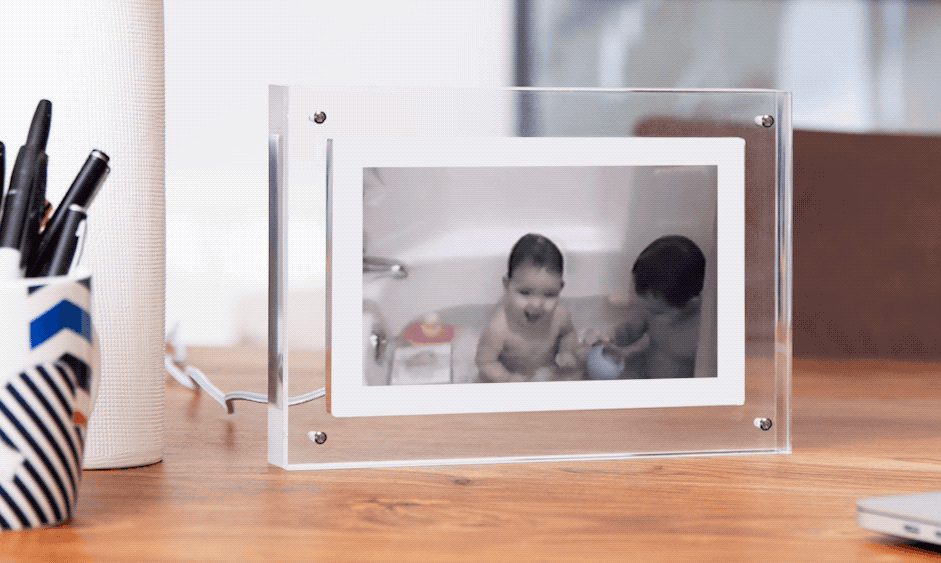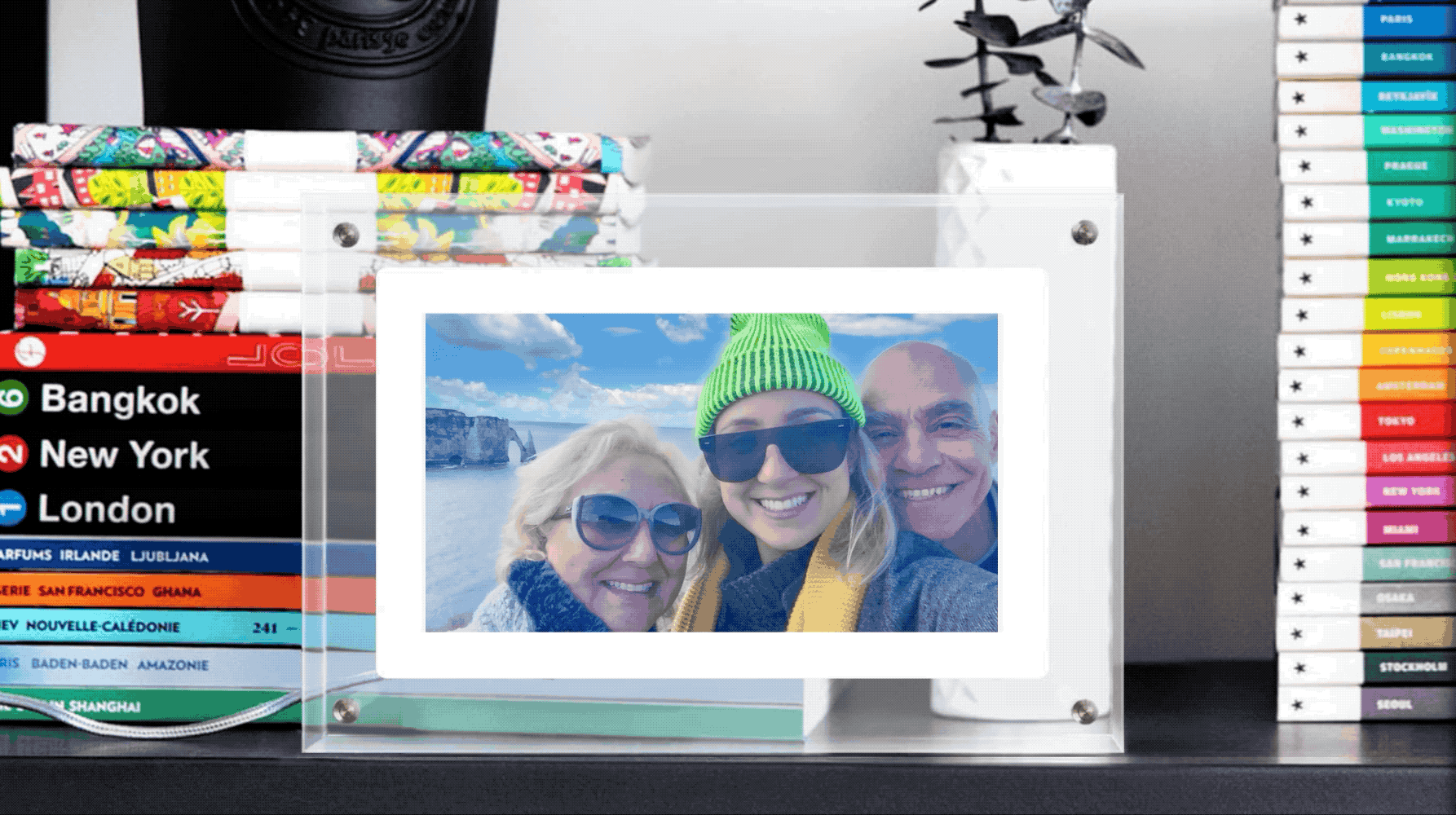 Custom IO Video Prints made at infiniteobjects.com
We may be losing track of the days of the week, but we do know this — Mother's Day is right around the corner. Looking for ways to stay close while staying apart? Infinite Objects is here to help you find the perfect gift. In fact, we're even holding a Mother's Day giveaway with Piccoliny to support No Kid Hungry as they work to help parents keep their children fed through school closures.
Plus, we think you'll enjoy giving it as much as mom does receiving it. Here's what we mean:
IO is an outlet for your creativity.

 

Whether you're a professional videographer or you just have one decent family photo (yes I said photo) on your phone, you can create a video that's bound to impress even the most discriminating mothers.
IO will take you on a trip down memory lane.

 

If you haven't been going through old phone albums lately, you should definitely give it a try. To find the perfect content to send to your Mom, take a few minutes (for me it was joyous hours) to reminisce about the adventures of days past. Again, keep your eye out for both videos and photos your mom would love.
IO will knock your mom's socks right off.

 

Let's face it. Family is your mom's jam. Imagine presenting her with a whole new way of commemorating family moments in a beautiful design object, especially while you can't be together. EXTRA BONUS: Unlike digital frames, IO turns on right in your hands, meaning you won't even have to FaceTime your mom to explain the setup. All she has to do is take it out the box, confirm the fact that you are, indeed, her favorite child, and then plug it in to keep it playing.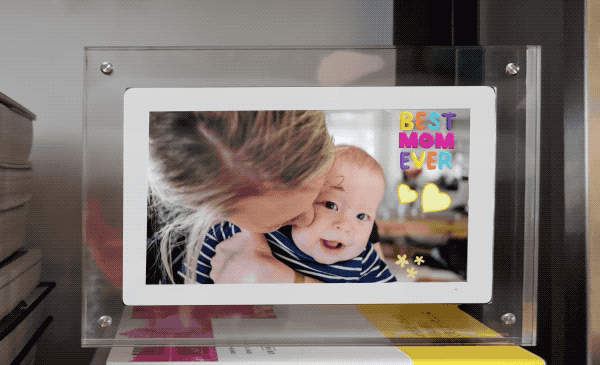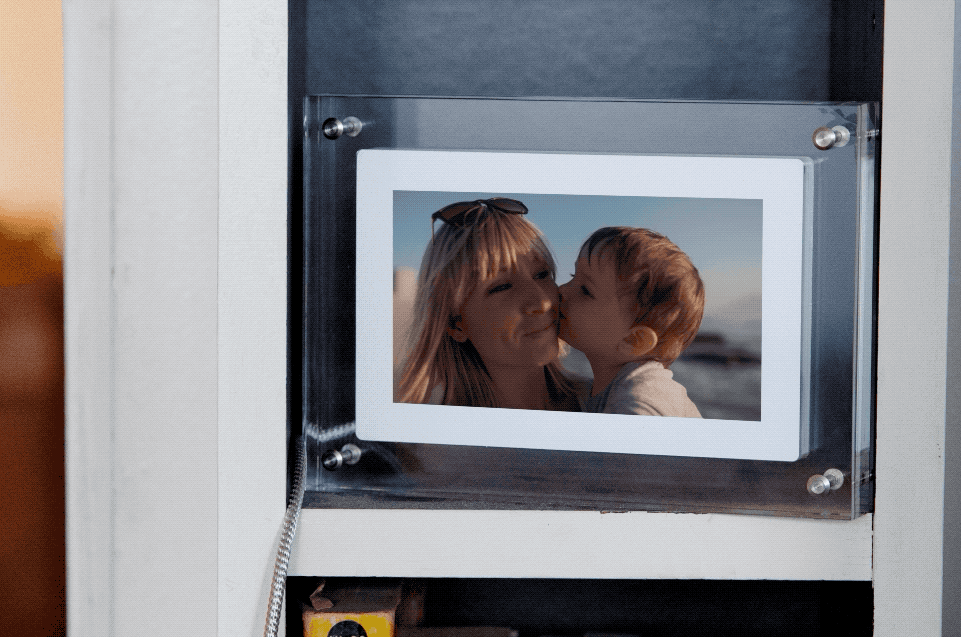 Custom IO Video Prints made on infiniteobjects.com
If you're not familiar with IO, we've got a couple of different offerings to consider for your Mother's Day gift.
A custom Video Print.

 

Use your own photo or video to create a custom Video Print. Our

 

Creator Tool

 

lets you upload your very own video to send right to mom's door. Don't have the perfect video? Fear not! Apps like Pixaloop, and even using stickers on Instagram Stories mean you can create animations on still photos, export or download them, and put them right into an IO.
A piece of beautiful art.

 

Is your mom more of an art lover? Our store features digital artists from around the world who have made limited edition pieces just for IO.
Key takeaway: IO + Mother's Day = Win, Win! We all need some magic in our lives right now, so take a few minutes and make a unique gift for the woman who brought you into this world. Be sure to @infinteobjects on IG and use #weprintvideo to share your incredible creations.
Stay home and stay safe!
To learn more about our product and offerings, check out our post here.