I'm excited to announce the official launch of Infinite Objects — permanent, non-updatable displays for a single moving image. We call them "video prints". They represent a new vision for redefining how we buy, sell, collect, and experience video. Our launch collection, created in collaboration with 11 talented artists, is available for purchase at our website and at the New Museum Store starting today.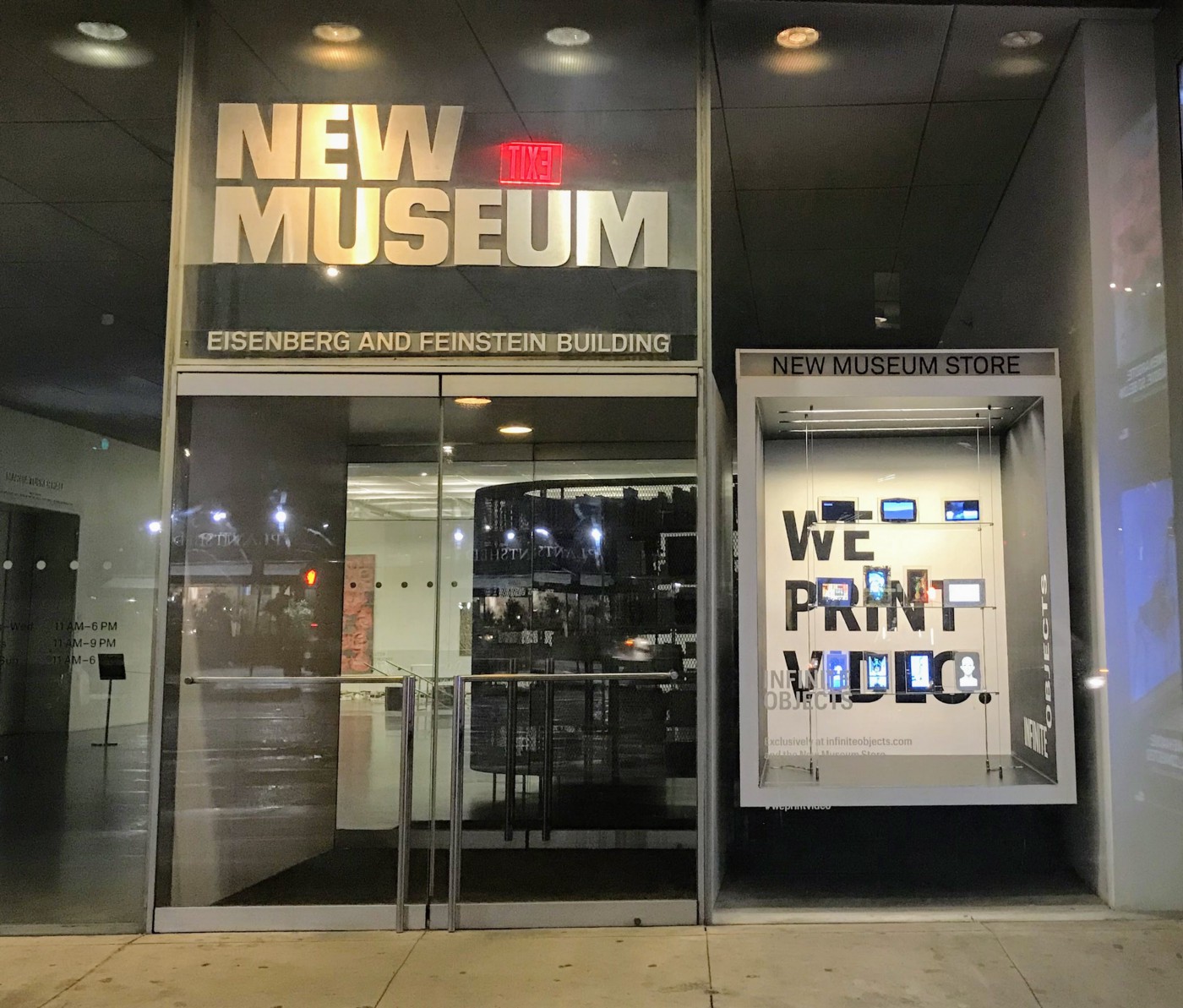 We have a simple, yet radical vision. Our company is built on the belief that video can be appreciated and valued the same way posters, prints, and photographs have been for centuries; not just trapped in our phones and laptops, in our camera roll or on Youtube. So, we invented a new format, a physical one.
What is an Infinite Object?
An Infinite Object is a looping video in a permanent display that you can't update. There are no buttons, no connectivity, and no app. Our video prints are displays free from the distractions, barrage of features, and updates that we've come to expect from all of today's screen-based products.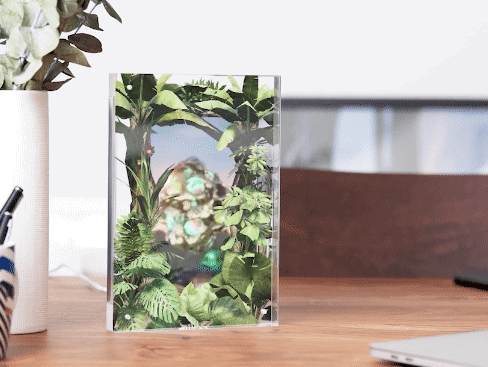 "Achik' I" by Alfredo Salazar-Caro. 2m 33s. Edition of 10.
To augment the video content itself, and embrace the permanence of a video print, we've designed what we call an "Art Overlay". This is a material layer, of variable opacity, that becomes a static design element which can enable layered depth effects, and can permanently define active vs. non-active pixel areas.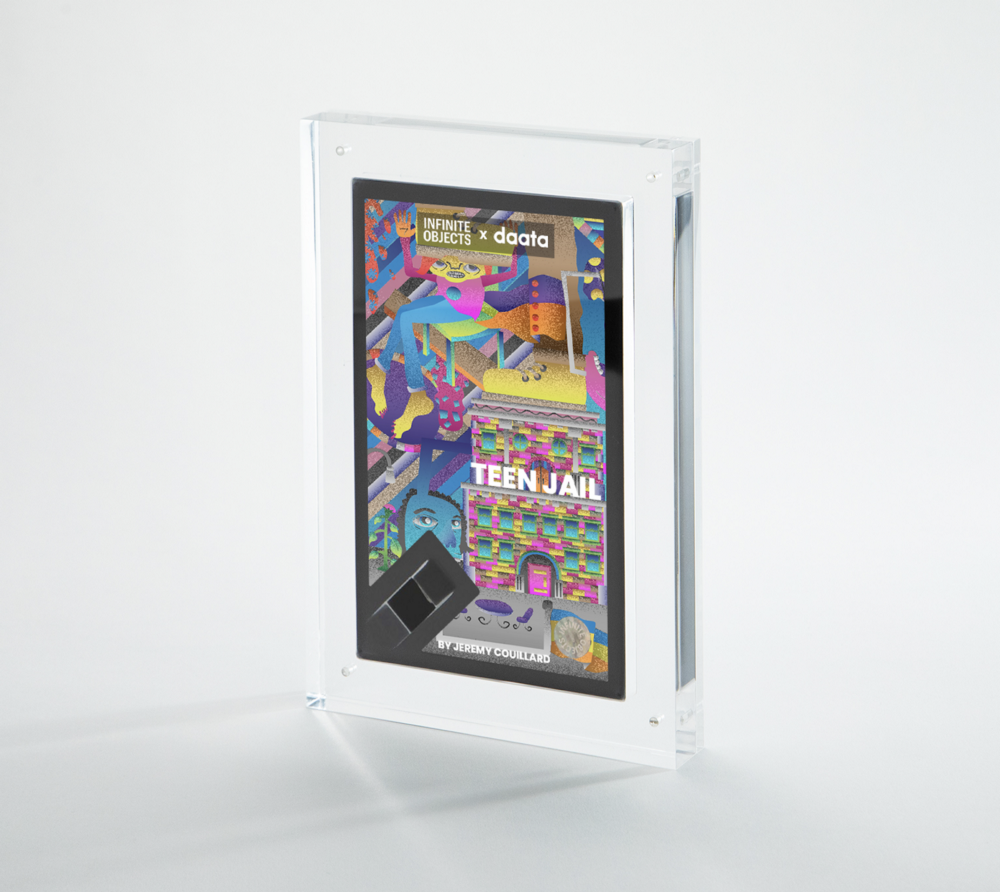 "Teen Jail" by Jeremy Couillard. 40m 00s. Edition of 10. Back-side shown.
We've also included a custom back-side. This is a place for the piece's title, edition number, and artist signature to live, or simply a static design element of the piece. We have designed the first display with a back-side actually worth checking out.
Our launch model features a 7-inch diagonal IPS LCD Display that can hold up to 24-hours of content, playing the same piece of content, forever.
• • •
How does it work?
We've designed the simplest possible user experience of any display product, ever. There are no switches, there is no app, and our product requires no configuration. This is not a gadget — you are collecting a video.
In 3 steps: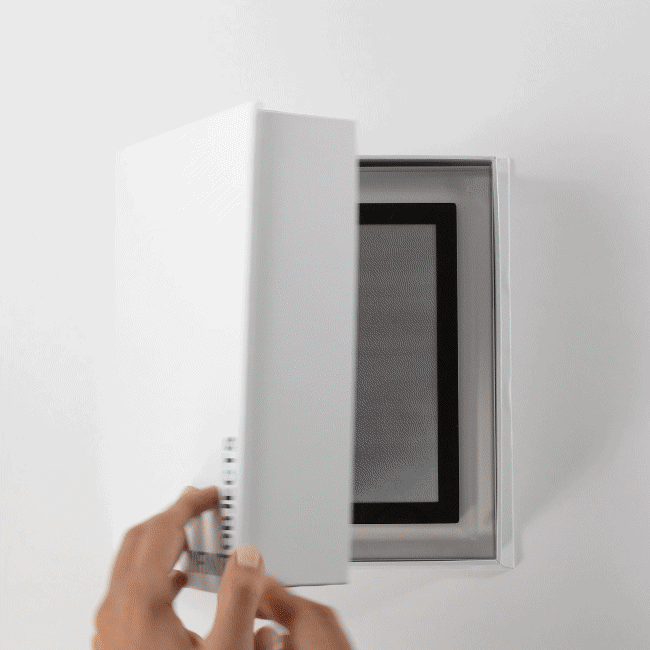 Infinite Objects User Experience
 1. Pick it up. Infinite Objects turn on in your hand.
2. Put it down. Find a great spot in your home or workspace for your piece to live.
3. Plug it in. Infinite Objects are designed to be always on. A 'perpetually present' piece of decor.
To turn it off, simply return the object into its box and place it on your bookshelf for when you need your moving image fix.
Valuing video
By permanently marrying a physical object to a single digital video, we are assigning value to the content that can be tangibly realized beyond a "like" or retweet. This brings video from just viral value (clicks and views) into the billion-dollar economies of prints, photography, and framed art and decor.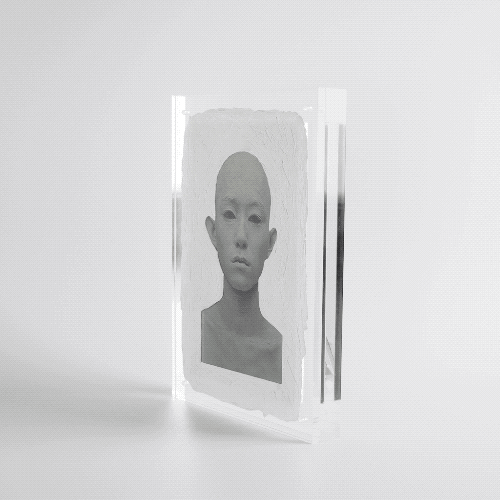 "Body Paint" by Exonemo. 1m 44s, Edition of 10.


While we strongly believe our product will have an audience with all types of video content — including pop culture and user-generated content (we'll be the first-ever printers of Live Photos) — we are launching with an exclusively curated collection of new media art.
Why art? Because all new ideas come from art. Because there is no group of creators who better understand what a "perpetually present" video should look and feel like. And because art is the most valuable type of content, particularly when created in signed, limited edition runs, something that our product is able to do for digital video, for the first time.
For this collection, we've partnered with 3 curatorial institutions at the forefront of new media and born-digital art: Rhizome, Transfer Gallery, and Daata Editions. Working with a set of 11 artists has been a very inspiring process, and helped us understand our product even more.
This is just the beginning
We see limited-edition moving image art as an incredibly powerful category in defining what Infinite Objects can mean for collecting and living with video content. Working with the incredible group of curators and artists this summer has been inspiring, and we will continue collaborating with artists, designers, and creators for the foreseeable future. Today, our collection and price-points appeal to the true new media art collector, the appreciator of video art who is excited to own a limited edition video outside of a USB stick or wallet on the blockchain.
However, the opportunities for video prints are as infinite as your Instagram feed. Do you have an idea of what video you'd like to print? We want to hear from you. Please head over to our Collaboration portal and shoot us a message. We can't wait to hear from you and work together to usher in this fresh vision of what video and moving images can mean to us all.
• • •
Some stories written about IO since launch:
Infinite Objects brings a moving image's context outside of the smart device realm and into the real world. — HYPEBEAST
Infinite Objects brings video art into the home. Looping editioned artworks that elevate the humble GIF. — Cool Hunting
If you're interested in how we got here, check out this post that covers a brief history of Infinite Objects.